You've heard of hidden city ticketing or point beyond tickets but are not quite sure how it all works? You think hidden city tickets may help you fly for less, but are concerned that it could be illegal? Don't worry, hidden city tickets and point beyond fares DON'T violate ANY laws and are "FAIR GAME!" Even late Supreme Court Justice Antonin Scalia used hidden city tickets to save money on a duck hunting trip with former Vice President Dick Cheney. At the time, Wall Street Journal staff reporter Scott McCartney documented the episode. Quite simply, hidden city tickets were devised by airlines to benefit airlines. Hidden city tickets and point beyond fares help airlines fill seats that most flyers won't overpay for.
I-REROUTE (Involuntary Reroute) relives how a college kid became the father of hidden city tickets and the origins of point beyond fares. More importantly, I-REROUTE separates fact from fiction and helps subscribers fly first class paying less than coach.
Hidden City Tickets in the Pre-Internet Era
Before the Internet, major airlines recruited a 19-year old to utilize hidden city ticketing and AD75 fares to quietly fill overvalued seats. At the time, 90 percent of all airline tickets were sold via travel agents earning a minimum of 10 percent commission. In the early 1990s, travel was sold by humans rather than machines. Within months, that 19-year old went from not knowing a thing about airline tickets to being knee deep in helping "owners" fly first class paying less than coach thanks to the AD75, "hidden city" tickets, and "point beyond" tickets.
In the 1980s and early 1990s, before hidden city ticketing and point beyond fares gained traction, airlines relied on AD75 tickets and fares to dump overvalued seats. Like most assets, empty seats are only worth what someone is willing to pay. On most days, it's not full fare.  In 1993, journalist Connie Chung raided first class cabins exposing doctors, lawyers, and other professionals flying up front as travel agents for less than most coach fares. How? They used airline enabled AD75 and AD90 tickets reserved for travel agents to fill what flyers didn't overpay for. Most of these flyers bought minority stakes in travel agencies in exchange for cheap first-class fares. Airlines were willing and active participants, only moving away from the AD75/AD90 after the Connie Chung expose. Mileage programs and hidden city ticketing became the "GOTO" method for filling empty seats without disrupting retail fare structures.
Check out "The Producers" episode by visiting: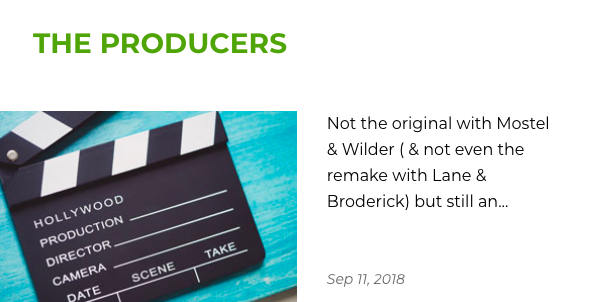 "Soul for Seoul"- The gateway to Hidden City Ticketing Fares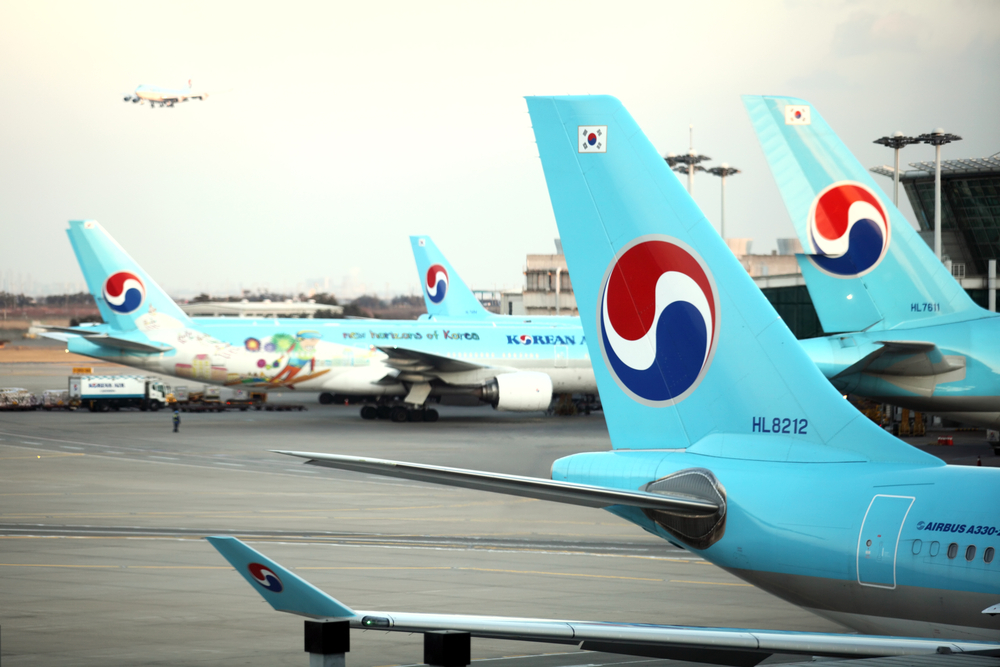 Airlines use of hidden city ticketing was on full display during the "Soul for Seoul" era, stemming from the Asian currency crisis. Using point beyond fares and hidden city tickets, New York -London Concorde tickets fell from $7,000 to just $875. Travelers were lining up to fly Concorde for less than coach, airlines knew it and it's been happening full throttle ever since.
Check out the "Soul for Seoul" now by visiting: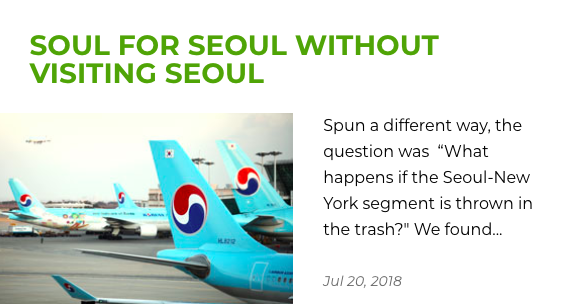 Don't Feel Bad About using Hidden City Ticketing
 to Fly
Traveler values have clearly shifted in the 21st Century. Fewer flyers are buying business and first-class at its initial asking price than ever before. Airlines use mileage programs to fill empty seats. Without hidden city ticketing and mileage programs, empty overvalued seats would expire worthless. Hidden city ticketing and fares are an airline designed trap, attempting to deceive flyers regarding the "true value" of empty seats. If airlines didn't want flyers using hidden city tickets, they'd level the playing field and simplify their fare structures. So far, nothing has changed. Hidden city ticketing has its place in the ecosystem of fares and pricing, and flyers are encouraged to use hidden city fares to their full potential when they offer the best value.
The Truth about Fares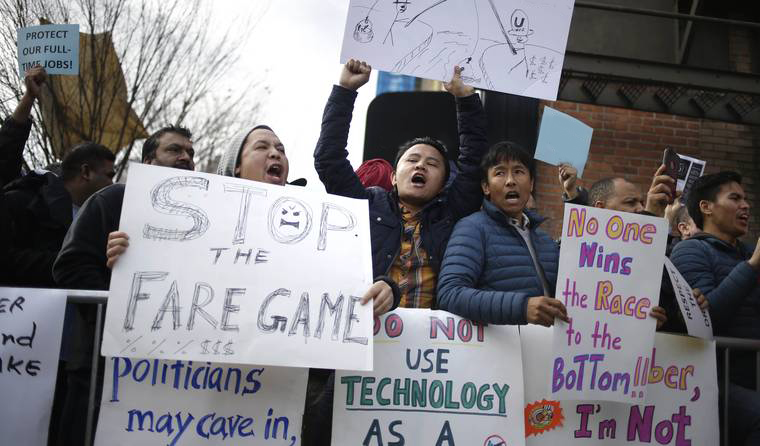 A fare is nothing more than an agreement between a carrier and passenger to provide transportation at a specified price. Fares are not absolute, and they're certainly not law. The term "full fare" means the highest possible price a seat can sell for. The "full fare" is usually based on the maximum price paid by other travelers in the past. Like stocks, when new highs are reached it's up to the next buyer to continue to bid up the price. When they don't, prices can move lower. Sometimes, they move sharply lower.
There's a common theme between most fare types, whether full, agency, supersaver, or enabled by hidden city ticketing. Airlines are receiving cash for a decaying asset: the empty airline seat. The core issue regarding hidden city ticketing or fare dispute is the amount of money received for that empty seat. Publicly, airlines claim hidden city fares cost them money. Just one problem. If the seat was REALLY worth more than amounts received via the hidden city ticket, the seat wouldn't be empty! 
Sometimes, the combination of high demand for published fares, excessive mileage redemptions and hidden city tickets creates oversold conditions (also known as overbooking).When airlines sell more tickets than seats, airline first try playing nice. They seek volunteers to give up their seats in exchange cash or future travel credits. As the world witnessed in the now infamous David Dao incident, overbooking is not victimless.
Go right to this episode now at: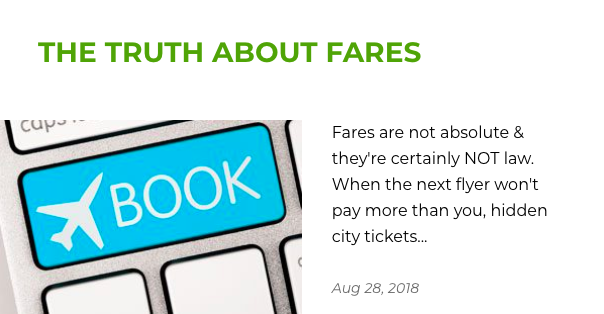 Don't Believe the Lufthansa Hidden City Ticket lawsuit. It's FAKE!
Remember that hidden city ticket lawsuit that grabbed headlines? To recap, Lufthansa sued a passenger for buying a Seattle-Frankfurt-Oslo ticket without flying to Norway. Instead, he "SKIPPED" his Frankfurt-Oslo segment and bought a different flight with Lufthansa to Berlin. He used hidden city ticketing. Despite the hype, this case is nothing more than an airline PR stunt. It's NOT about ticket usage, but bullying and deterring other flyers from trying the same thing. The flyer could have done a better job setting the trip up, but Lufthansa still profited. Lufthansa knows they're not collecting any money from the flyer, but the headlines are priceless. This case is all about CHEAP MEDIA! DON'T FALL FOR IT! 
For decades, airlines have threatened flyers using hidden tickets with legal action but never back it up. I-REROUTE educates flyers how hidden city ticketing and point-beyond fares work, how to use them & how to brush off airline backlash. I-REROUTE cost saving strategies have worked for three decades & continue to work in the 21st century.
Airlines Marked Down $1.2 million in Hidden City Ticketing Fare differences to just $3K!
Would airlines mark down $1.2 million in fare difference claims created from hidden city ticketing if the claim was real? Does anyone just "walk away" from $1.2 million without putting up a fight? Nope, but that's exactly what one Asian airline did. Why? Quite simply, hidden city ticketing doesn't cost airlines money. Hidden city tickets and point beyond fares fill seats that may have otherwise flown empty. If empty seats were really worth $1.2million, they wouldn't be empty. Airlines know it, courts know it and you can learn why with an Involuntary Reroute subscription.
Go Right to "The Call" episode at: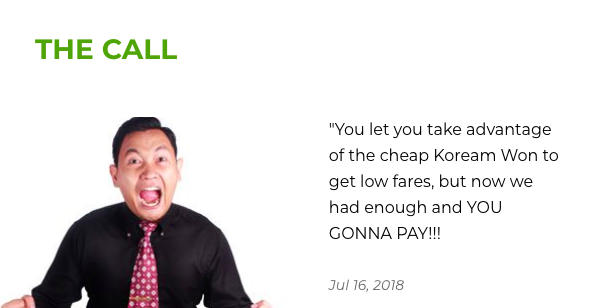 The Best Cities for Hidden City Tickets
The list constantly changes, but Houston, Milwaukee and Orlando remain hotspots for hidden city tickets and fares. If hidden city ticketing and point beyond fares offers the best value, don't be shy. Go for it! For three decades, airlines have relied on hidden city tickets to dispose of the leftovers. This trend shows no signs of changing anytime soon. Involuntary Reroute subscribers have the nitty gritty on how to fly comfortably for less. What About You?
We just found a great example of hidden city ticketing between the east coast and Dallas, Fort Worth (home of what legacy airline?) by continuing on to Austin. This example of hidden city ticketing is so good, we plan on using it in a future musical release. Don't get mad and never overpay. Instead, try singing a song. Specifically, a hidden city ticket and point beyond fare song.
On November 27th, 2019 The Reroutes released the world's first songs promoting the benefits of hidden city tickets. Specifically, the ability to fly business class cheaper than coach and "they've (airlines) have been hiding the truth for so long." If you haven't seen the video, run a GOOGLE search for "hidden city flyer song reroute."  Can you name the location where the video for the hidden city ticketing song was filmed? You can check out the most recent nitty gritty on Hidden City (ticketing) Flyer the song and related info by visiting https://g.co/kgs/iaVhuL
A new song is already in the works with a video to be filmed on a plane! Actually, we plan on taking our hidden city ticket talents on tour to business & first class cabins worldwide. Hopefully, we'll see you upfront paying less than coach.
Be sure to check out the Hidden City (Ticketing) Flyer music video on our YOUTUBE channel at https://youtu.be/Q0hnv9_Ra7o and be sure to subscribe there too! A new video is scheduled for upload reliving an amazing acoustic version of Hidden City (Ticketing) Flyer.